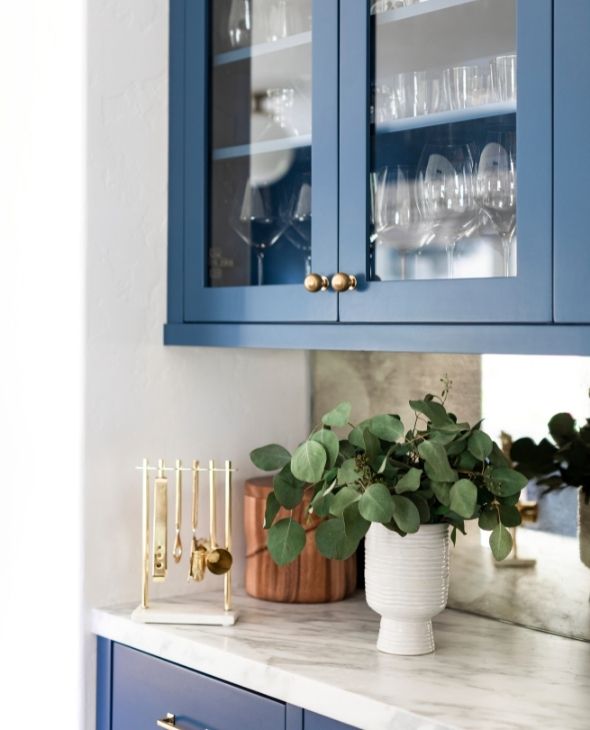 We specialize in custom kitchen cabinets, bathroom cabinets, walk-in closets, and custom bookshelves. Manufacturing, installation, or refacing - you will get everything under a single roof at competitive prices! We are unique because of:
Finest materials and processes: Melamine, MDF, wood doors, painted doors, glazed stained, glazed painted, and more.

Highest quality: Compromising with quality is a strict no for us. We use the best silicones and grouts to guarantee superior products.

Extreme professionalism: Whether it is timeline, money, expertise, or cleanliness- you will never regret choosing us.

If you are bored of an outdated look, we can refurbish your kitchen to give it a fresh feel and vigour. Explore the world of cabinet glazes to add extra "oomph" to your kitchen designs.

Worried about getting your imported kitchen installed? Our experts are ever ready to help you. We install exhaust systems, cabinets, sinks, appliances, worktops, and more.

Using the finest materials and experienced artisans, we are here to give shape to your vision. We care about your specifications and provide a truly customized kitchen to the utmost precision.

Get premium upgrades to your old bathroom vanities, closets, and cabinets. We have a wide range of simple and complex designs to re-define your ideas!

We install jacuzzies, freestanding baths, wall-mounted taps, waterproof televisions, shower valves, window sills, safety flooring, adjustable shower seats, etc.

We offer a variety of bathroom cabinets and vanities under your budget. You can choose from traditional to contemporary styles as per your choice.

Let go of clutter and reclaim your space with custom-designed, superior-quality walk-in closets. We are leading providers of premier services in Winnipeg and nearby areas.

We accurately determine the depth of the shelves to make book handling an easy and comfortable task. Seek out out expert installation services to by contacting us today.

If you are looking for a modern and smooth look, paint is the right option. You will have various colours to choose from to match your unique style.

Seeking natural beauty for kitchen cabinets? Try our staining services; it is also cheaper than paint, giving your kitchen a nice wooden finish!

Strive for enhancing the look of a painted or stained kitchen? Glazing will give your kitchen a rustic and antique look and can also colossally cut down your expenses.

Transform your home bar experience by installing a modern and stylish bar counter, complete with shelves to display and store your bottles and glasses.